Why Our Landscaping Company Stands Out
100% Satisfaction Guarantee!
Custom Curbing and Edging Experts
Superior Customer Service
High-Quality Care for Your Yard
Improves Curb Appeal of Your Home
Check Out What Our Customers Say
Google Business Reviews 5.0 
The Best Lawn Care Service in St. Mary's County
"I had Southern Maryland landscaping come out and redo my flower beds and some other yard work. I highly recommend them if ur looking for good work at a reasonable price."
Kurt Buckler
Lawn Care Service
Best Landscapers in Southern Maryland
"The people who perform these services are hard-working, conscientious, and trustworthy. I have known them personally for more than 25 years. I have had landscape maintenance work done by them and they did a great job. They show up when they say they will and stay until the job is done. They take real pride in their work. I recommend this company highly."
Don H.
Landscaping Service
Great Lawn Care Company in Mechanicsville, MD
"Southern Maryland landscaping is good hard workers, honest, and they do it all!"
Aretha Middleton
Increased Curb Appeal
Why choose us for your lawn needs? Because we're the top-rated company in St. Marys County. We encourage you to read our reviews and ask past and current customers about their experience with the Southern MD Landscaping team. We're proud of our reputation because it means we're serving our community well. And we'd love to care for your residential or commercial property too!
The Best Lawn Care Company in Southern Maryland
Why are we the best local lawn service in Mechanicsville? Because we really listen to our clients. And, after getting a clear picture of what they want, we transform their property into the yard of their dreams. Are you ready for your outdoor space transformation?
 What We Can Do For Your Property!
Our team of professionals in Mechanicsville does it all! Whether you need help with regular care or you want to completely transform your outdoor space with a custom design, Southern Maryland Landscaping and Lawn Care is the team that you need.
Lawn Care Mechanicsville, MD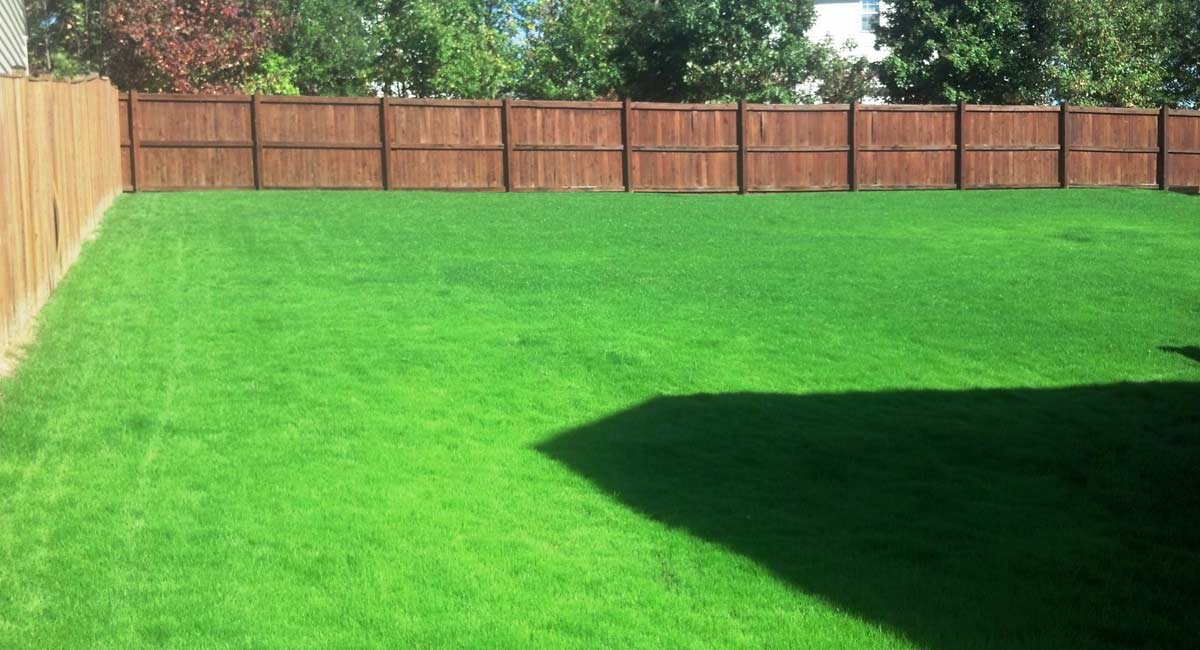 Custom Curbing St. Mary's County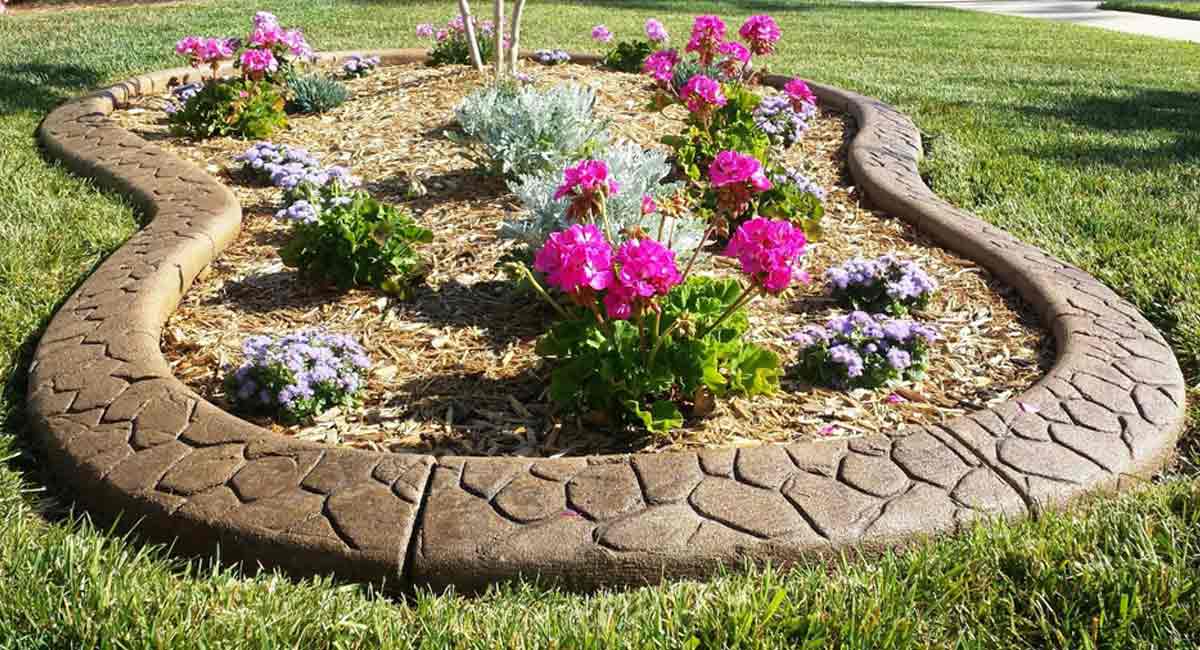 Services We Provide
Landscape Maintenance
Custom Landscape Installs
Lawn Care
Core Aeration
Hardscaping
Fertilization
Fall Clean Ups
Top Landscaping Company in Southern Maryland
As a leading company, we believe that we have the experience and expertise to help you create the perfect outdoor space. Our team of experienced designers understands all of the key factors that go into creating beautiful and functional landscapes, from choosing the right plants and materials to understanding how different elements will interact with one another. Whether you are looking for help with designing a new patio or installing exquisite lighting fixtures, we have the tools and knowledge needed to make your vision a reality. With our commitment to quality work and exceptional customer service, it is clear why we are considered to be the best in the business. So why wait? Contact us today and let us show you what makes us stand out from the rest!
We Plant
We can put in flower beds, trees, shrubs, and more! Whatever your yard needs to make it special for you and your family.
We Specialize in Landscape Design
We can create a design that fits the needs and preferences of you and your family. From tree planting, to lighting, and flower beds, we can help create a space that you will love for years to come!
We Manage Properties
Our team provides lawn maintenance to your property with our weekly lawn cutting including spring and fall maintenance. Our services include giving attention to your trees and shrubs with trimming and pruning. We add mulch and stone to give your yard a clean, beautiful aesthetic. Our trained eye gives attention to every detail. Nothing escapes our notice. We are the pros who impress our clients again and again with our pristine maintenance services.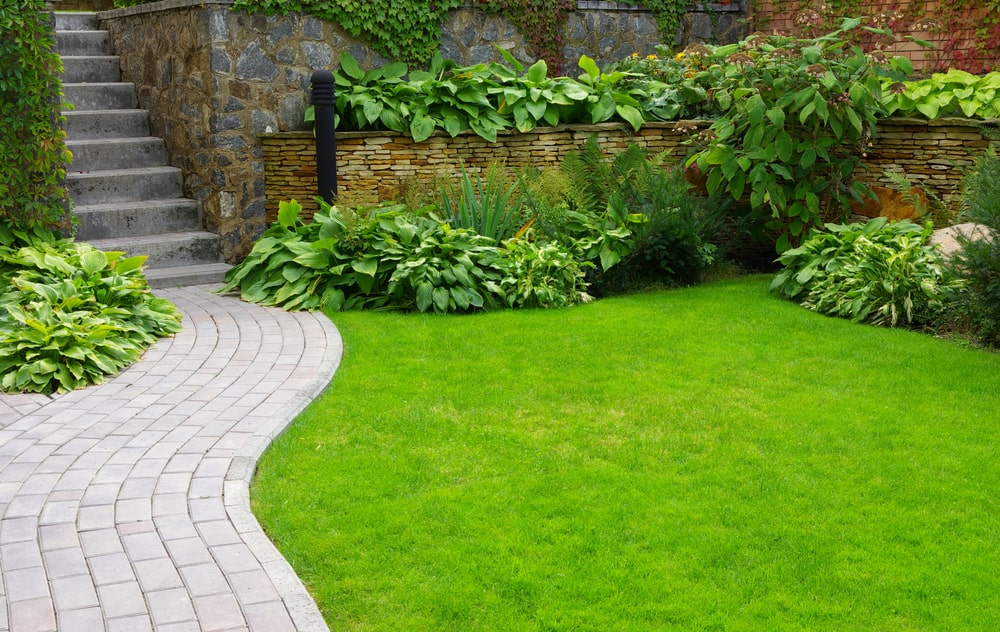 Lawn Care Maintenance Essentials | Mulching
Mulching is the process of spreading organic or inorganic material over the soil on your space. Why is mulching necessary? It makes yard maintenance much easier by suppressing weed growth. And it provides protection for your soil by keeping it moist, controlling erosion, and insulating the ground from temperature fluctuations.
Organic Mulch
Common Organic Mulch Materials Include:
Bark

Sawdust

Shredded Leaves

Straw

Pine Needles

Hay

Grass Clippings

Sawdust
Inorganic Mulch
Common Inorganic Mulch Materials Include:
Stone

Plastic Sheeting

Landscaping Fabric

Synthetic Rubber Mulch
Organic or Inorganic Mulch – Which is Better for Your Property?
That largely depends on your preferences. There's one major benefit to choosing organic material for mulching. Over time, the mulch breaks down and adds nutrients to the soil. 
But inorganic materials have their advantages too! Although you won't get that extra healthy boost for your soil, you will get a longer lasting mulching solution that you don't have to replace every year. And it gives you more flexibility with your landscape design. 
Still not sure what material to choose? The team at Southern MD Landscaping is ready to help! We can evaluate your needs and circumstances and recommend the best mulching material for you.
Custom Landscape Installs
 At Southern MD of St. Mary's County, each design and installation project we do is unique. Why? We consider your needs, wants, and the specific conditions of your soil and outdoor space. The most important factor is giving you a yard you can be proud of and can continue to enjoy for years to come. How do we do that?
Consultation & Design
We look at pictures you've collected on Pinterest or cut out of garden magazines. And we find the best way to incorporate the water feature, pathways, firepit, or vegetable garden you've always wanted. Don't worry if you're not sure if something will fit or work in your yard, we can help with the logistics. You just tell us the dream and we'll make it a reality.
Finishing On Time
Your time is valuable and we don't want to waste it by dragging our heels. We'll make sure to keep you up-to-date on how your project is progressing. And we strive to always meet our deadlines.
Complete Installation
When we finish implementing your unique landscape design, not only will it look beautiful, it'll also be built to last. That means considering the drainage problem areas on your property and possibly installing an irrigation system if necessary. It could also mean installing some outdoor lighting so you can enjoy your property late into the evening. We think of everything so you don't have to.
Low-Maintenance Landscaping | Beauty Without the Fuss!
Is it possible to have a beautiful property without constant upkeep? Definitely. Our team is skilled at designing low-maintenance landscapes. Let us know how much (or how little) time and energy you'd like to devote to caring for your outdoor space, and we'll give you a design that's perfectly suited to your needs.
How do we create low-maintenance landscapes? Here are some common options that we would consider installing:
No-fuss garden beds in place of a lawn

Simple irrigation system

Pavers instead of pouring concrete

Wood materials that are easy to care for and long-lasting

Smart lighting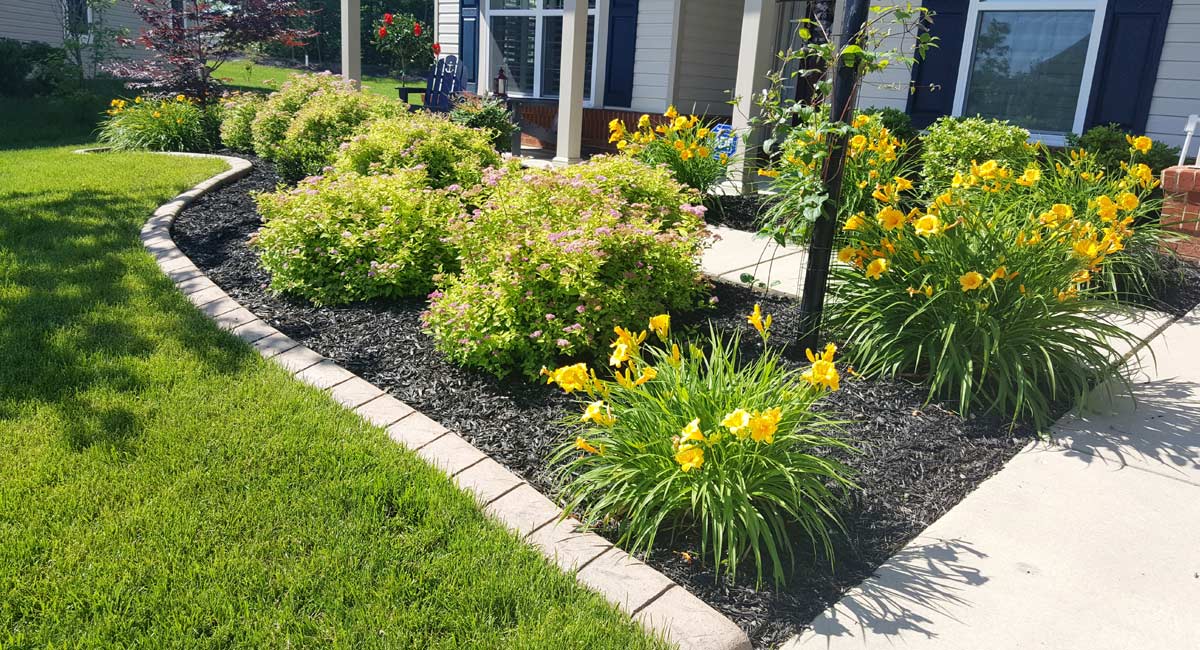 So if you're too busy to spend hours on your yard each week, that doesn't have to hold you back from having a beautiful professionally designed property. Do you live in Mechanicsville? Give us a call today so we can get started on creating the perfect low-maintenance landscape for you!
Landscape Repair & Renovation
What if I Don't Need a Complete Overhaul?
Our team has the know-how to evaluate the needs of your Mechanicsville property and explain what repair or renovation work you should consider. Southern MD Landscaping of St. Marys provides several less invasive repair and renovation services, including the following:
Top Dressing and Overseeding

Spot Seeding

Patchwork Sod Application

Core Aeration

Power Raking

And More!
We Specialize in Custom Concrete Curbing!
Have you considered installing custom concrete curbing? Unlike plastic or metal edging, concrete won't rust or break. It's a permanent feature that will look just as beautiful in a decade as it did on installation day. But we're not just talking about a slab of flat concrete, custom curbing comes in a variety of colors and designs. So you can choose the perfect look to frame your beautifully landscaped property.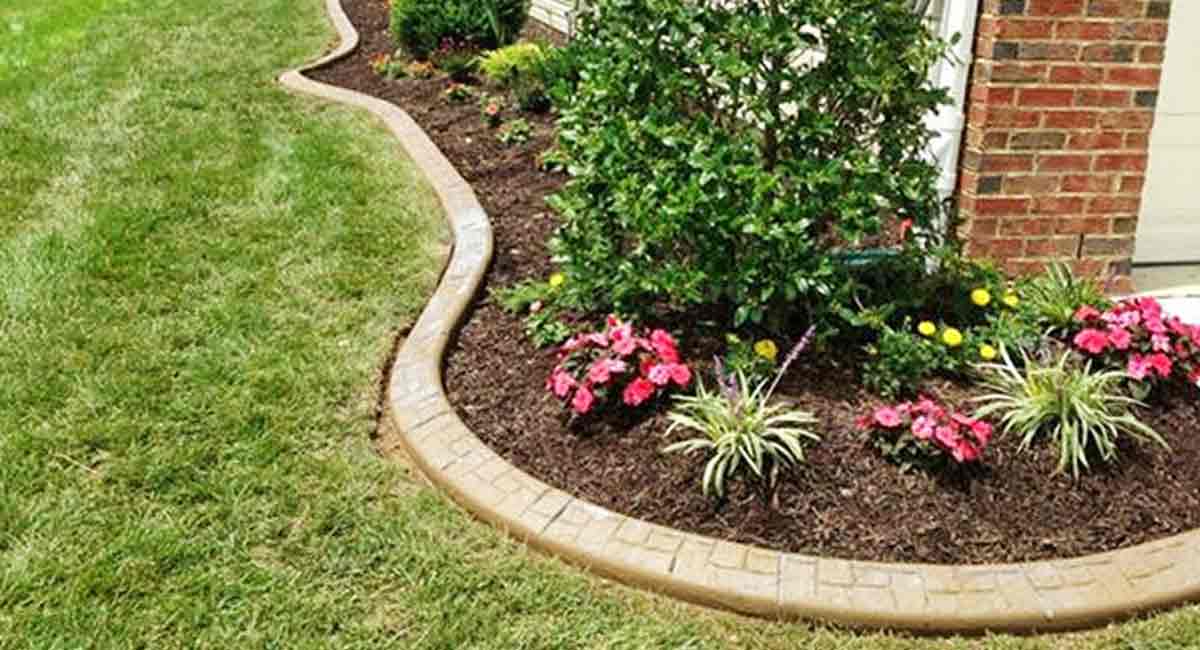 Do you want custom concrete curbing for your property? Give us a call today! We'd love to help.
Core Aeration and Seeding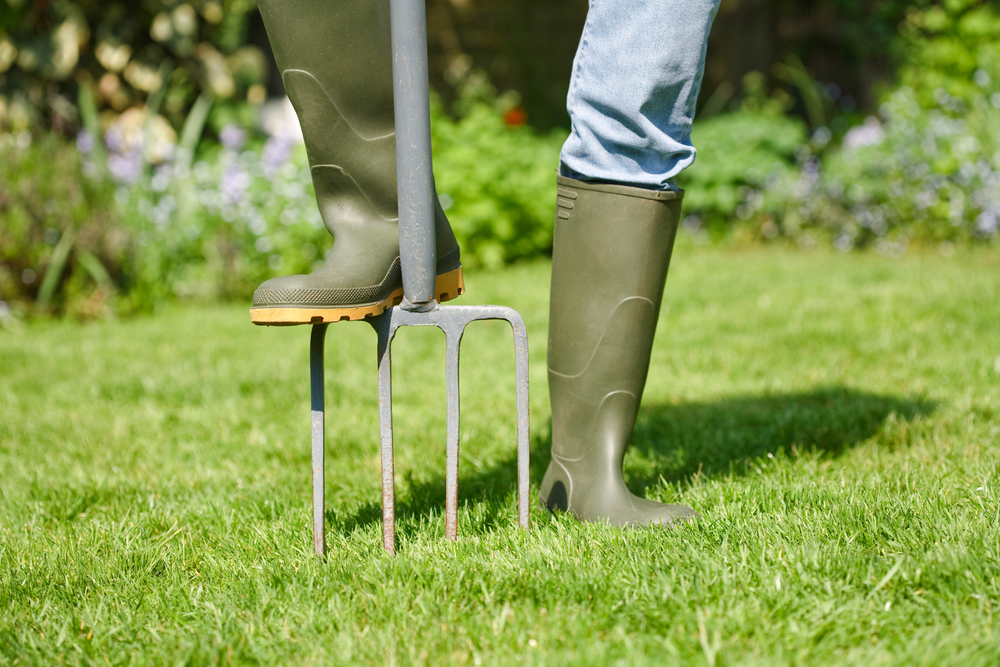 Southern MD Landscaping strives to keep the yards in Mechanicsville healthy and beautiful. That's why we provide aeration services.
Regular aeration helps minimize lawn thatch. Thatch is a mix of living and dead plant matter that accumulates on your grass, effectively smothering it. Aeration gives your lawn room to breathe. And it allows water and the nutrients in fertilizers to reach the roots of your plants instead of just skimming the surface.
Do you want custom concrete curbing for your property? Give us a call today! We'd love to help.
What's the Difference Between Hardscaping and Softscaping?
A lot of the work we do as a lawncare company falls into one of two categories: hardscaping and softscaping. If you're thinking about renovating your property, you've probably come across these terms in your research. But what do they mean?
Areas We Serve in Southern Maryland
Mechanicsville
Charlotte Hall
Lexington Park
Leonardtown
California
Hollywood
Chaptico
Dunkirk
Owings
Huntingtown
Prince Frederick
Chesapeake Beach
Saint Leonard
Hughesville
Waldorf
Saint Charles
La Plata
Landscaping & Lawn Care in Mechanicsville, MD
We strive to provide the best landscaping and lawn care services in Mechanicsville, MD because it's our home. And we love cleaning up and beautifying our community! So if you want our professional landscapers to dress up your property in Southern Maryland, give us a call. We'd love to help!
Counties in Southern Maryland We Service
St. Mary's County
Charles County
Calverty County
Southern Maryland Landscaping & Lawn Care
Call: (240) 249-5100