Lawn Care | Aeration & Overseeding
100% Satisfaction Guarantee!
Custom Curbing and Edging Experts
Superior Customer Service
High-Quality Lawn Care for Your Yard
Improves Curb Appeal of Your Home
GET A FREE ESTIMATE
Proper mowing, fertilizing, and watering are essential to creating and maintaining a beautiful lawn. These are basic lawn care practices and should be done regularly. It's also important to make sure that nutrients get into the soil beneath the grass. This is where aeration comes in.
Aeration can be very beneficial to a healthy lawn. It allows air, water, and nutrients to get down into built-up grass or lawn thatch. Contact us for professional lawn care services in Southern Maryland!
Call
(240) 249-5100
Contact Us for a Free Estimate!
What Is Aeration?
As stated above, aeration involves poking holes in the soil to allow for water, air, and nutrients to get to your grassroots. When the roots are allowed to grow deeply, it produces a stronger and more vigorous lawn that withstands much more than if the roots were more shallow.
When you aerate it alleviates soil compaction. When the soil is compacted there are too many particles occupying one spot and nothing else is really allowed to get through. Excess lawn thatch or other debris under the grassy surface can also keep essential elements from getting to these roots.
Should I Aerate?
There are certain things you need to ask yourself to figure out if you should be aerating your lawn or not. Here's a few guidelines:
Does your lawn get heavy use? Children and pets running around contribute to compacted soil.
Was your home newly constructed recently? Sometimes topsoil of new lawns is stripped or buried and construction traffic causes major compaction.
Does it dry out easily or have a spongy feel? If you take a shovel dig down about 4 inches, look, and see that the thatch layer is greater than about half of an inch then aeration is definitely recommended.
Was your lawn established by sod on top of the soil, creating layers? This means that soil of finer texture (that comes with sod) is laying over the existing soil underneath. Water is not allowed to get to the more coarse soil underneath and disrupts draining. Aerating breaks up this layering and allows water to flow through the soil to reach the roots.
Southern Maryland Landscaping and Lawn Care can check your lawn and tell you if aeration is needed. Our qualified technicians are trained to know what's needed and will never tell you that something is needed when it's not. We truly care about your lawn!
When Should My Lawn Be Aerated?
Ideally, aeration is done during the growing season. This is when the cooler seasons are here like in the early spring or fall. Those in warmer climates are better off in late spring.
Why Choose Us For Your Lawn Care Needs?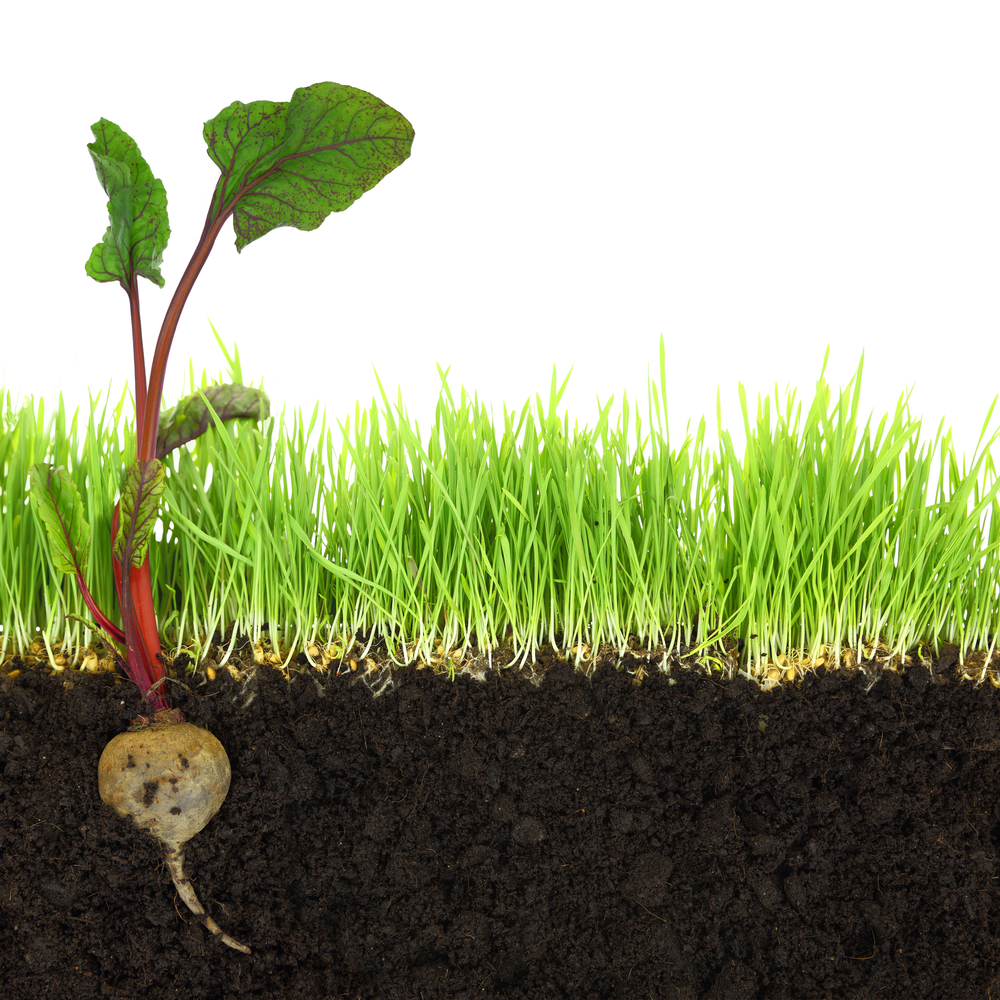 Southern Maryland Landscaping and Lawn Care is a leading provider in lawn care. Our technicians are trained and experienced so they know exactly what they're doing with your turf.
We believe that a healthier landscape means a healthier quality of life for you and your family. There's nothing like looking out at a properly maintained lawn to make your home feel great. Even more, regular lawn maintenance increases your home's value! We improve your lawn from the soil up. This restores soil health and encourages growth using biologically based nutrients.
It's all about the soil. We don't believe in just maintaining the grass on top. We make sure that we get to the "root" (pun intended) of what's causing issues and tackle them on a case-by-case basis. You may not even need a whole lot!
What Is Overseeding?
Overseeding does not really mean what it sounds like. It sounds as if the process involves putting too much seed down and somehow that's a good thing. This isn't the case. Overseeding is just another word for "reseeding."
Overseeding is when grass seed is planted directly into existing turf without tearing up the surface of the turf or the soil. It's a great way to fix bare spots in your lawn, improve density, and enhance the overall look of your lawn.
If your lawn looks old, worn out, or disease and insect-prone, it's a perfect candidate for overseeding.
When a lawn is properly overseeded it can totally renovate a lawn if at least half of the turf is healthy. If less than half is healthy, it might be better to just kill off anything current and reseed the whole thing for a more even and lush lawn.
Does Your Lawn Even Need Overseeding?
Not every lawn needs overseeding and we're not afraid to say that. Just like with aeration, if your lawn looks old and tired from the stresses of family and pets or worn down from the summer heat you may need to overseed. Also if you find that you're spending a lot of time watering and fertilizing, you may need to.
4 Benefits of Aeration & Overseeding
Improves Lawn Appearance
If the lawn is looking a bit thin, it's time for overseeding (or reseeding). This has several processes working together to maintain the thickness of your grass.
Keeps Thatch Under Control
Core aeration removes the thousands of plugs from the surface of the lawn. These plugs are made up of turf, thatch, small pieces of the root system, and some soil. When the plugs are removed, space is created for new root growth.
Reduces Insects & Disease
Core aeration gives your lawn room to breathe and helps nutrients sink deeper into the soil.
Healthier Lawn
Overseeding gives your lawn a rejuvenated, lush look! Overseeding enhances your lawn's health. It'll respond better to mowing, watering, fertilizing, and day to day heavy use. 
About Southern Maryland Landscaping & Lawn Care
We're the top-rated landscaping company in St. Mary's County, Calvert County, and Charles County. We encourage you to read our reviews and ask past and current customers about their experience with the Southern MD Landscaping team. We're proud of our reputation because it means we're serving our community well.
We focus on really listening to our clients. And, after getting a clear picture of what they want, we transform their property into the yard of their dreams. Are you ready for your yard's transformation? We'd love to help! We'll take good care of your residential or commercial property.
Landscaping Maintenance
Custom Landscape Installs
Custom Concrete Curbing
Lawn Care
Core aeration
Fall Cleanups
And More!
Counties We Serve Southern Maryland
St. Mary's County
Calvert County
Charles County
Towns We Serve
Mechanicsville
Charlotte Hall
Lexington Park
California
Leonardtown
California
Hollywood
Chaptico
Dunkirk
Owings
Huntingtown
Prince Frederick
Chesapeake Beach
Saint Leonard
Hughesville
Waldorf
Saint Charles
La Plata
Call
(240) 249-5100
Contact Us for a Free Estimate!